"Smart manufacturing" 4.0 plant platforms
We foster the development of smart factories through the optimization of flexible production processes: integration of production flows, implementation of innovative equipment, technological research, and creation of control software interfaces (HIM, MES).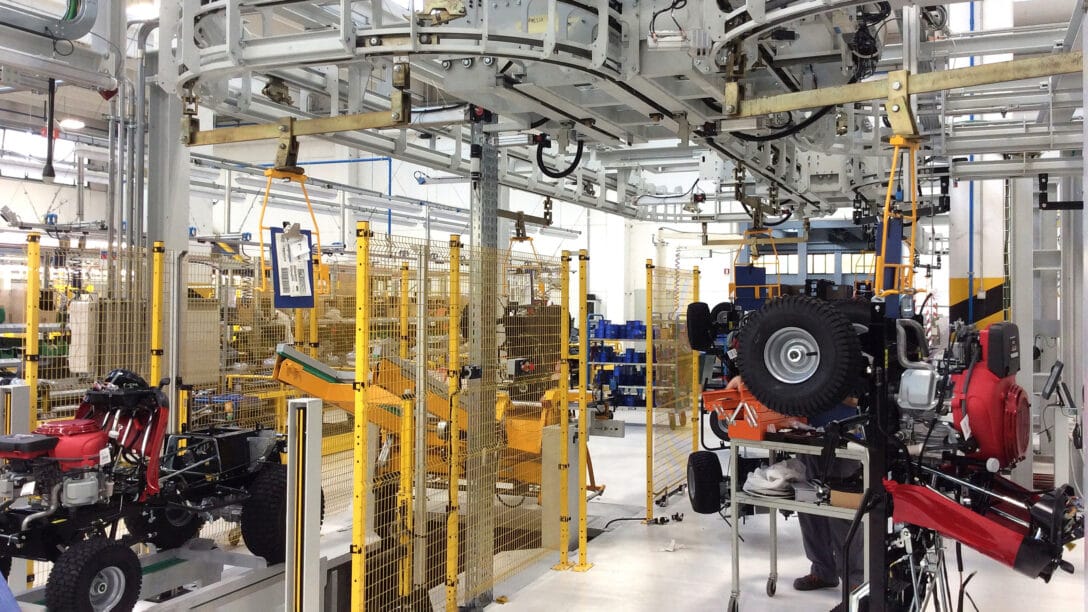 We do this with the knowledge gained from 30 years in the field of mechatronics and plant engineering.
We design and build "turnkey" assembly lines, ensuring functionality, ergonomics, scalability, and safety. We offer a complete service, from layout design and process simulation to plant installation and personnel training.
With a catalog solution portfolio of more than 50 equipment options, we can enhance production processes and layouts to lower infrastructure costs, increase plant reliability and reduce development / implementation time.
Contact us without obligation!
Please fill in the contact form with your data and we will contact you as soon as possible. Fields marked with * are mandatory.
[ninja_form id="2″]