Company
Wherever someone is dreaming of improvement, that is where the Carretta innovative spirit finds its place.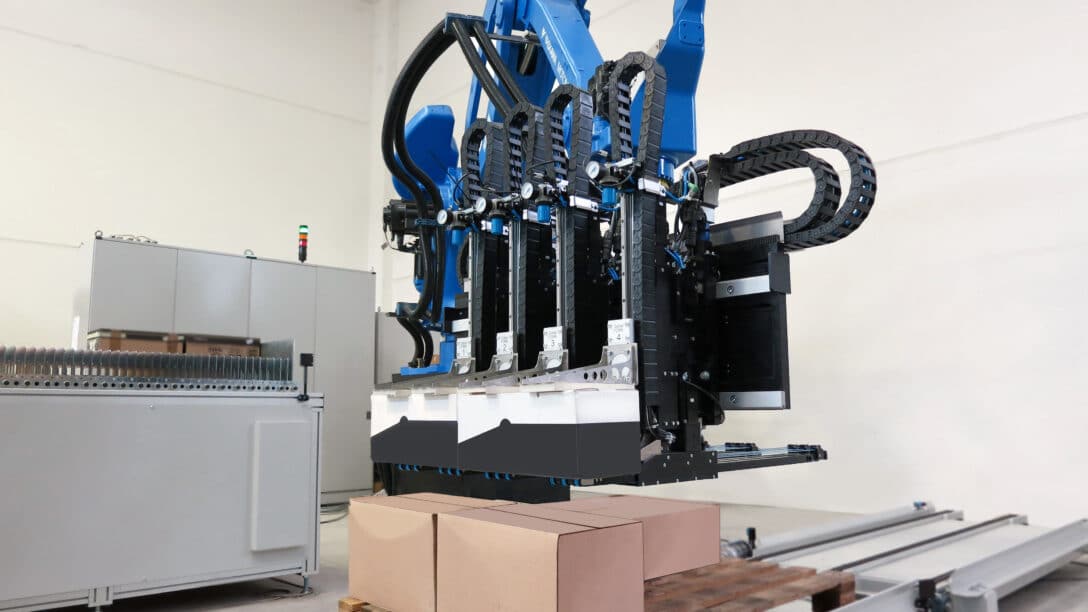 Making the difference
Since 1990, Carretta has been working to make a difference in the lives of its customers, in what matters most to their production assets.
Going far beyond simple automation, Carretta changes the way people work and live, enhancing their innovations and dreams. Whether it's helping a customer improve the manufacturing process while maintaining high-quality standards or enabling a manufacturer to eliminate repetitive tasks, we stand by their side.
Tailor-made
"Tailor-made" mechatronic solutions together with a range of equipment in the catalog: this is the formula used by leading companies to simplify industrial processes and ensure production compartments fit the exact needs of their market.
In Carretta Custom Automation, machinery and equipment join forces to help customers turn automation challenges into cutting-edge solutions.
Wherever someone is dreaming of improvement, that is where the Carretta innovative spirit finds its place.

Renato Pavanetto Chief Executive Office
Facts and figures
Where all phases of engineering, mechanical design, electrical design, software programming, electrical wiring, and testing are developed.
Technicians with the following job profiles: mechanical designers, electrical designers, PLC programmers, qualified onboard electricians, and installation technicians.
Dedicated Facilities: Quinto di Treviso, Riese Pio X, San Vendemiano.
Technical design staff: mechanical, electrical, and PC/PLC software programming.
Electro-mechanical workshops including one with in-house CNC instrumentation for milling, turning, grinding operations, and tester.
Our values
Carretta is a company based on core values and is composed of a diverse team focused on shared goals. Providing custom machinery and robotics for industrial manufacturing: our mission is to create a competitive advantage and superior value for customers and stakeholders.
Principles and policies
Certified according to UNI EN ISO 9001 since 2010, Carretta applies a Quality, Environment, and Safety integrated management system. A focus on quality with an approach designed and built around business processes and the customer.
Our success story
Founded in 1990 in Quinto di Treviso as a supplier of electrical switchboards, Carretta was among the first companies to experiment with and provide innovative mechatronic engineering solutions, thus pioneering the concept of automation platforms.
Collaborations
At Carretta, we believe in open innovation and a circular economy. To expand our skill set and expertise, we have adopted a path of innovation in strong synergy with external collaborations, startups, universities, research institutions, suppliers, and consultants.